It's our knowledge and experience that makes the difference.
From market segment analysis to home staging, Sonia knows the strategies to sell your property effectively or help you find a home to match your lifestyle. She has access to special reports, publications, and events that complement her unique expertise in luxury homes.
Sonia has access to targeted lists of the very affluent, global websites, the most distinctive marketing materials and many other resources to promote your property.
As part of an international society of luxury specialists, Sonia networks with other Real Estate professionals who can promote your home through word-of-mouth and cross-promotion, and can help connect buyers and sellers to share knowledge.
She has access to exclusive advertising packages for numerous websites, magazines, and publications that target the affluent, resulting in quicker, more profitable transactions for you.
Sonia understands the need to be discreet and will respect and protect your privacy as you sell or buy your luxury home.
THE RE/MAX COLLECTION AND GLOBAL NETWORK:
Re/Max is synonymous with professionalism and service. Knowledge, experience and a refined approach are the hallmarks of a Re/Max Collection Specialist.
Discover the Re/Max Collection and discover a new level of excellence in Real Estate. The Re/Max Collection professionals know what luxury lives like around the world. The Re/Max brand's nearly 5 decades of experience and presence in 110 countries and territories gives you exclusive access to a global network of referrals and resources.
Testimonial by:
Joel Napalan, co-Trustee, Citizens Business Bank - SOLD: 4020 Royal Vista Circle, Corona:
Sonia Amin represented Citizens Business Bank on a luxury home we sold in Corona, CA, that received multiple offers. Sonia's attention to detail and understanding of the Real Estate market made the whole process easy. She made sure we understood the difference between the offers to make an informed decision as to which offer to accept. I would highly recommend Sonia and will use her again.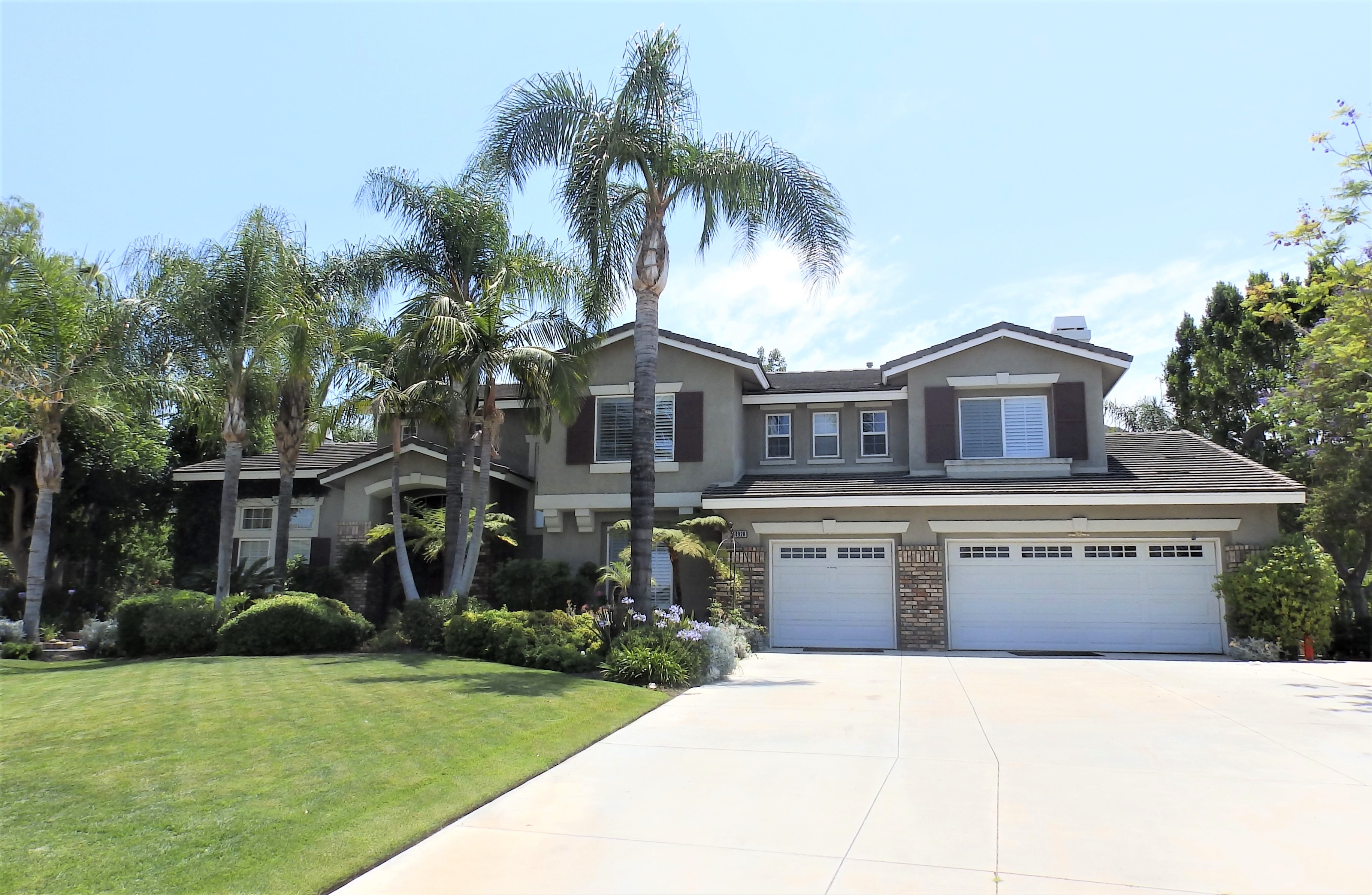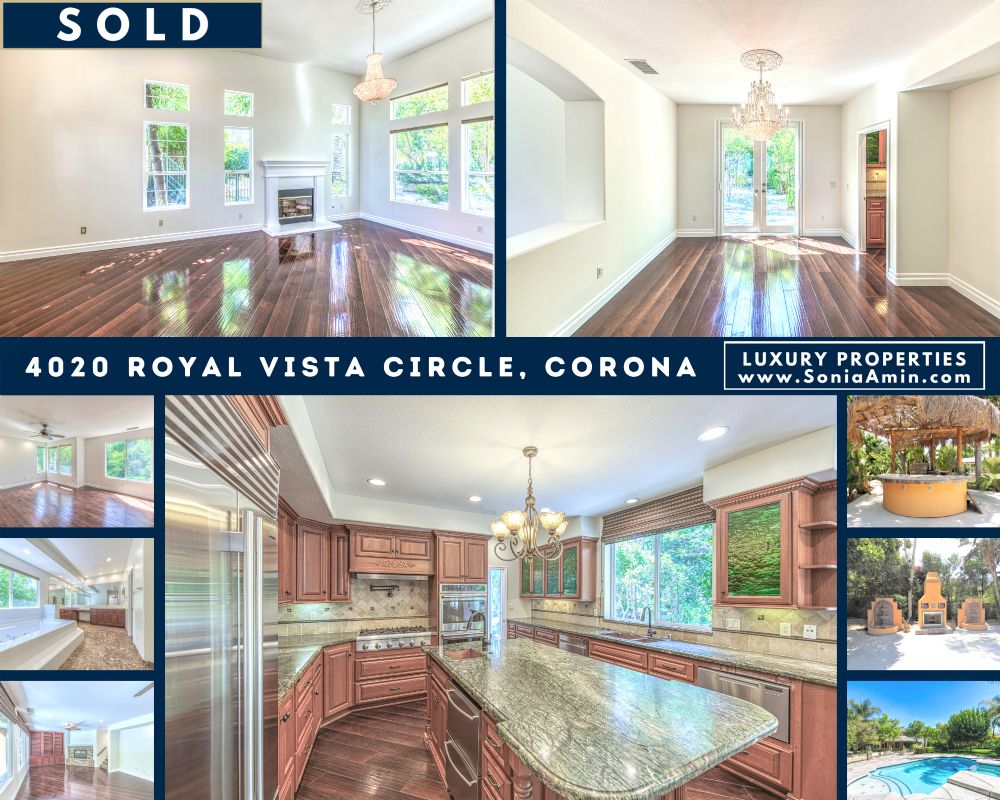 Below is the e-Magazine for the Corona property. It is one of the marketing tools used by me for my Luxury Property listings.
Testimonial by: Elizabeth Phelps, Trustee - SOLD - 1870 Rosemont Avenue, Pasadena: Sonia was tremendously skilled in providing her expertise during a particularly complicated and challenging transaction. Her calm demeanor and steadfast attention to detail was responsible in navigating the successful completion of the sale. Her loyalty and trustworthiness engendered my confidence throughout the process. It is without reservation and with complete confidence that I can recommend Sonia.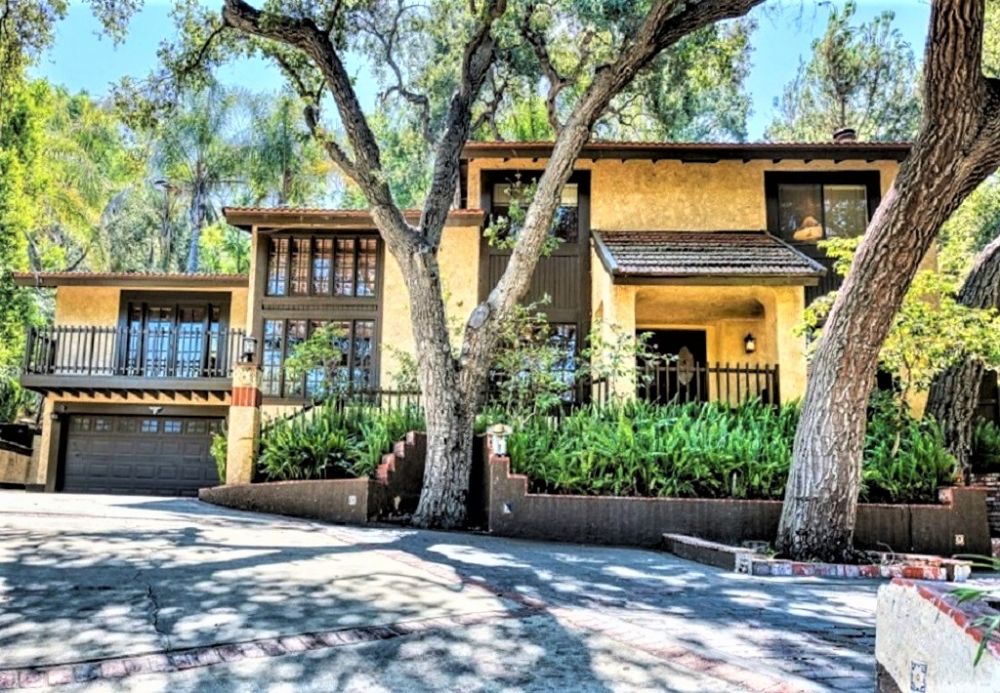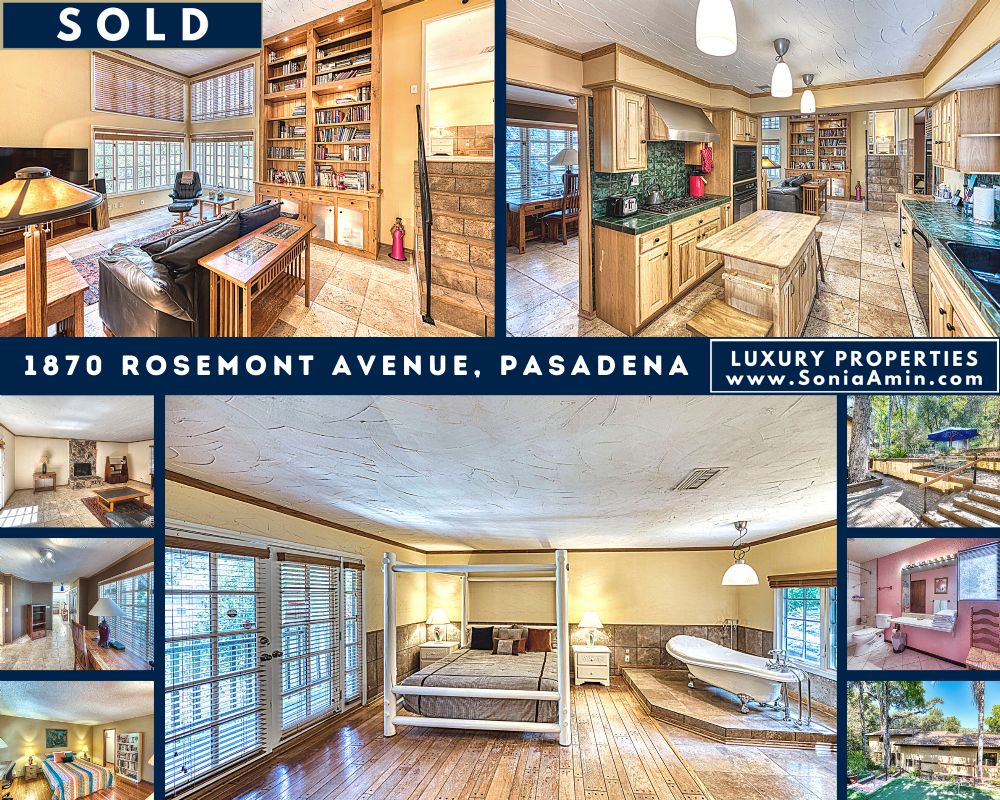 Below is the e-Magazine for the Rosemont property. It is one of the marketing tools used by me for my Luxury Property listings.