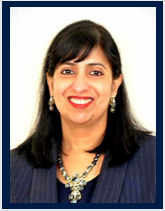 SONIA E. AMIN
Broker-Associate

Cell: 626-536-3135 Sonia@SoniaAmin.com
DRE # 01044322
NMLS # 1989717
RE/MAX Tri-City Realty

Pasadena Office
1055 East Colorado
Boulevard, Suite 500 Pasadena, CA 91106

La Canada Office
1433 Foothill Blvd.
La Canada, CA 91011

Glendale Office
811 N. Central Ave
Glendale CA, 91203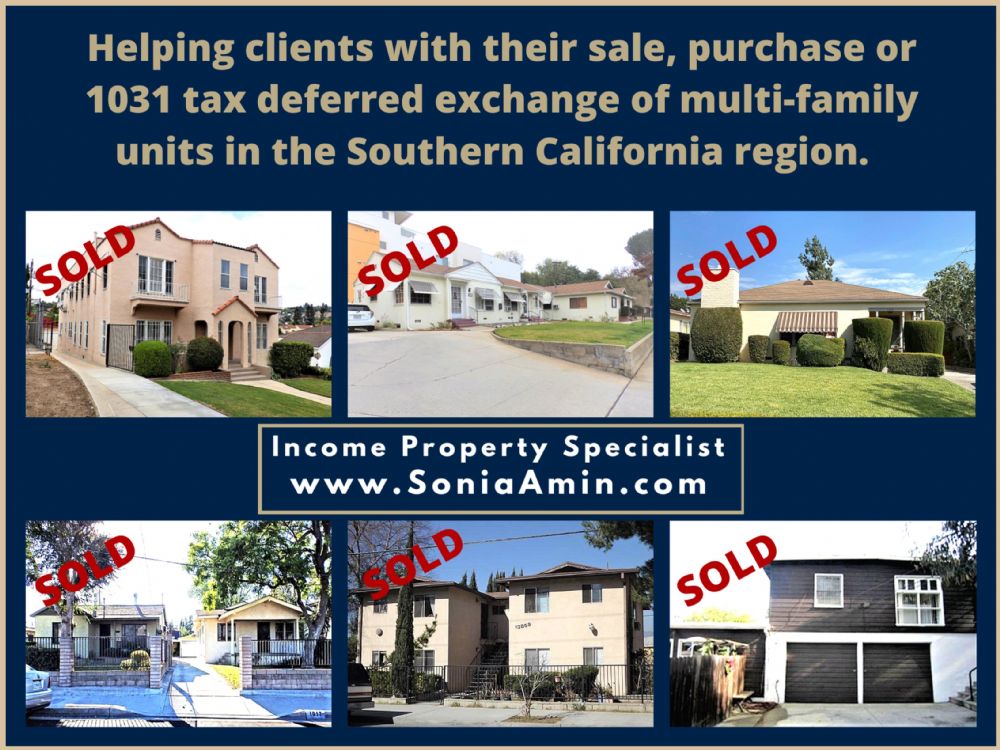 I have worked with many Sellers, Buyers and Investors for decades helping them to sell, buy, invest or do a 1031 tax deferred exchange in multi-family units in the Southern California region. Working with my clients, their tenants and handling many issues prior to listing the property, during the listing and escrow period and working with different vendors to facilitate the whole process of the sale smoothly is what I strive for in my transactions.
Please
click here
for a list of some of my multi-family unit sales.
Below are Testimonials from my Sellers for multi-family units. Please let me know how I can be of assistance to you.
I was an out of state Seller. Sonia made sure that she checked all city documents, processes, lists, requirements to ensure that when we had a buyer it would be streamlined and go smoothly. She is very good at making sure that things get done by being tenacious and present. Sonia is a master realtor, she understands the business, loves working with sellers and is great at using her local relationships to ensure that her clients get taken care of fairly and in a timely manner. Sonia was very helpful in guiding me to different resources when I needed assistance over our nine-month adventure. I appreciate all of the time and energy that Sonia gave to my family during the sales process. Her commitment to the client and sale made our experience much easier than it could have been. Cheers to you Sonia, we did it.
B. Mattingley - Sold: 151 South Wilson Avenue, Pasadena (4 units)
Finding someone who is efficient, detail oriented, knowledgeable and willing to go the extra mile is hard to find these days. Sonia Amin fills every one of those needs and more. I have just completed the sale of my property in Pasadena with the help of Sonia Amin. As a widow, selling a property for the first time on my own, I really had no idea of the things involved with a trust sale. Sonia was more than just there to help. She was there any time of day to answer questions, help fill out forms, schedule things to be completed. She not only guided me through each step, but had such insight into details that would never have occurred to me. As there is with the sale of a property many things that need to be done in a timely fashion. Sonia was always ahead of things that needed to be completed. Sonia was there to provide me with excellent help with house cleaners, handymen and other essential people to complete jobs as needed. Dealing with inspectors was quick and easy because of Sonia's foresight and knowledge of the process. No details were overlooked, Sonia made each and every step easy. It's not to say there weren't minor changes along the way, but again Sonia's knowledge and insight helped alleviate any problems that could have come about.
Susie Perry, Trustee - Sold: 1460 Wesley Avenue, Pasadena (2 houses on a lot)
I would like to highly recommend Sonia Amin as your Real Estate agent for any of your Real Estate needs. Sonia went above and beyond in all aspects of our trust sale of an occupied 4 plex rental. Sonia's experience showed, as she handled all the necessary paperwork and communication with the other agents and lenders. Sonia's helpful guidance and advice was extremely invaluable. A trust sale of a multiplex presents a lot of unique issues that require an experienced agent, and Sonia met all of those challenges head on. Our overall experience was positive and I would use Sonia again for any of our other real estate needs.
J. McCormick, Trustee - Sold: 119 Westmont Drive, Alhambra (4 units)